LET'S GET PERSONAL
CREATIVE
Creativity is allowing yourself to make mistakes. Art is knowing which ones to keep.
RELIABLE
You have to learn the rules of the game. And then you have to play better than anyone else.
FOCUSED
Successful people maintain a positive focus in life no matter what is going on around them.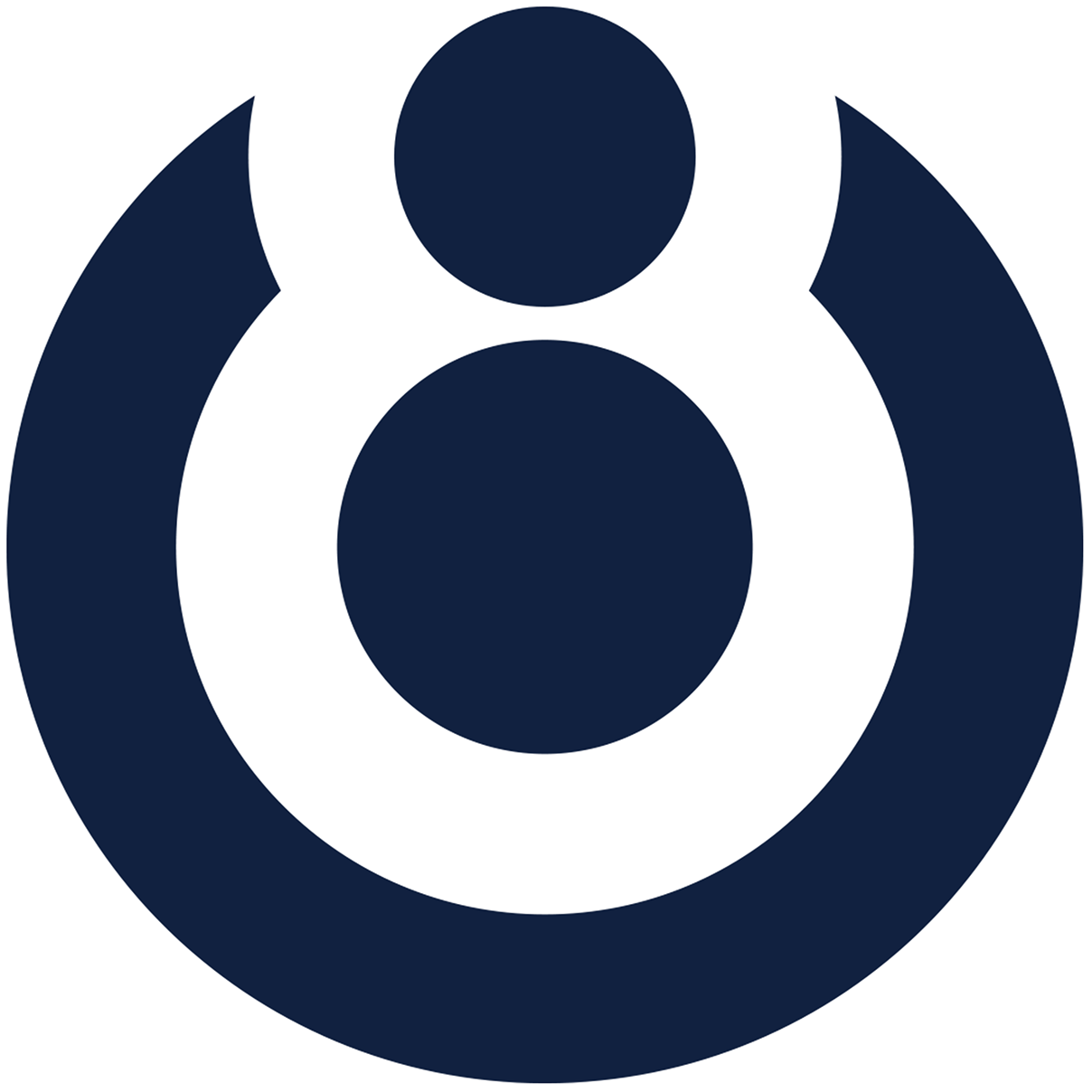 TOM TOMCHAK
Everyone brings professional skills of one kind or another to the table, but sometimes that's not enough. I think some of my best attributes on any job go beyond the experience and technical skills I bring to a job.
I'm a true professional in whatever way you may define it. From the way I present myself to crew members and clients to my social interactions and contributions as a team member, I bring my best to every situation. You will be proud to introduce me to any client as one of your valued team members.
I believe when I'm hired, I'm hired to work. As such, I work all the time I work, meaning I'm not there to socialize or hang out on my computer, update my Facebook page or talk on my phone. My time becomes your time and my focus is on your needs and your job. Period.
"Do more than is required. The difference between someone who achieves their goals consistently and those who don't is going that extra mile."
Gary Ryan Blair, Author and Motivational Speaker
LIONS CLUBS INTERNATIONAL
Do you need an editor that helps build on
your ideas and offers creative options?
Do you want to work with someone that brings
a fun and positive attitude to your project?
Are you tired of "no" being the first answer to your questions?
With more than 25 years in the Post Production business, I can bring creativity and solid ideas to your edit and help you enjoy the process along the way.
I can collaborate with you to help come up with creative solutions for problems related to storytelling, production, visual effects, motion graphics or efficient workflow. I'm not only creatively solid, but bring a level of technical expertise to projects that is rare for most other editors.
If you have a problem, I can help find the solution.
I still have a passion for what I do that keeps me learning new software, technology, techniques and equipment at a level that's unmatched.
I am more than a guy pushing the right buttons. I am a creative partner. I can execute your idea but I can also add and build on your ideas. And I will see it through to the end with attention to detail that's second to none.
Not Just Keeping the Editor's Chair Warm
For me personally, true success is in the details. The details that most people don't notice or care about. That can mean different things on different jobs. When editing that means making sure everything looks and sounds as good as it can, even if that means making one more extra critical review of the final edit. For Digital Imaging it might be making sure everything is properly labeled and logged, even if the job itself didn't specifically ask for it. Sometimes the details are just a little extra polish, and other times they are something that avoids potential problems down the road. But the details do matter.
When I'm working, I'm not only focused on what my own responsibilities are on any given job, but also thinking of where the job goes next. Is what I'm doing being handed off to someone else in the chain, and if so what can I personally do to make the next person's job just a little easier. Maybe that's an extra set of helpful notes; maybe it's calling that person and having a quick conversation to bring them up to speed. But whatever it is, it brings more value to everything that I do and shows respect for the others on the team.
Maybe the most important thing I bring to the table is my attitude that no matter what, I see things through to the end. Maybe a shoot goes long, maybe an edit gets difficult and maybe the client suddenly wants more than what was in the budget and you have no choice but to deliver. I'm not going to bail on you, and even if it hurts, I will see the situation through to the end. Maybe we will need to talk about it later, but at that moment, my only focus will be to get the job across the finish line.
I believe all good things come from being centered in gratitude. We all have things we could complain about, but we all have things we can be grateful for as well. I tend to see the glass as half full and believe that it's my gratitude for the great gifts in my life that have made me successful in this business and in life.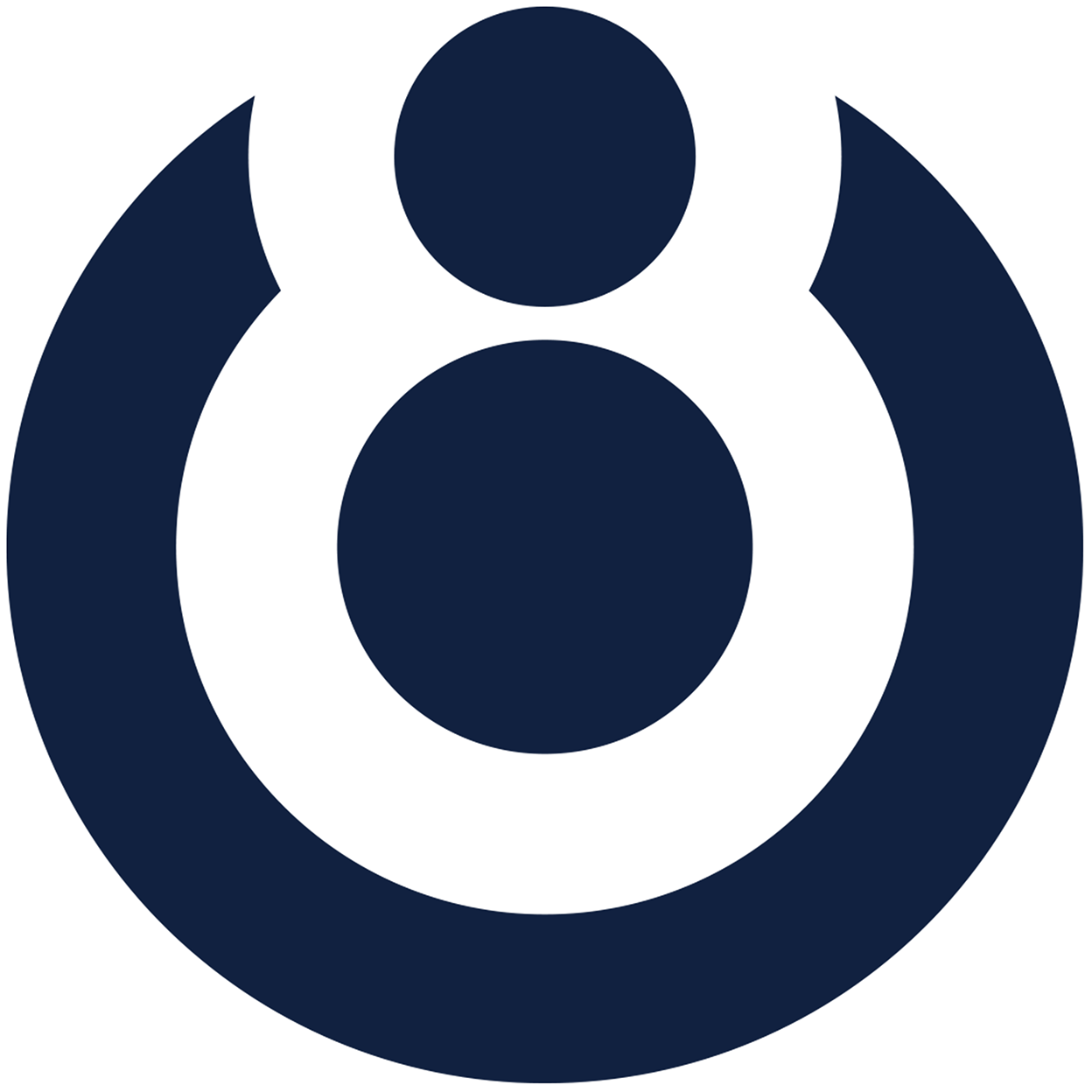 Take an experienced editor that will make sure the last thing you need to worry about while you're running around on-site is the edit. Take comfort in knowing your editor is self-guided, self-motivated and can get the job done with even the least amount of direction and input. As part of a collaborative team or a lone wolf editor, I will knock it out of the park for you.
BASED ON CHICAGO, AVAILABLE WORLDWIDE
Losing footage can literally
destroy
a production company.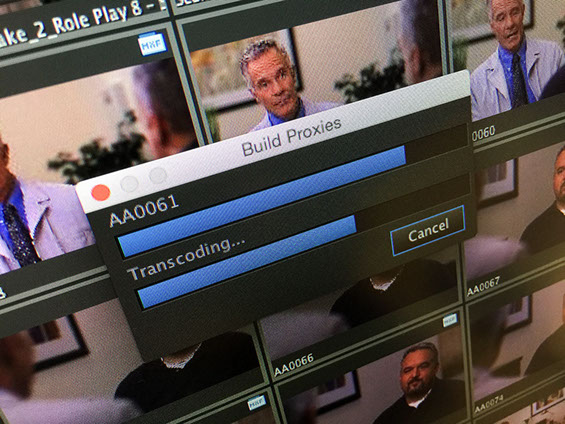 After weeks or months of writing scripts, planning your shots, scouting locations, gathering your crew and renting the necessary gear, it all comes down to making sure you HAVE what you NEED TO HAVE during and after the shoot.
Sure, you could save money by having someone double up on their duties and off load a card here and there. You could get an intern to copy cards over to different drives. But after all the time, effort and money to get your production to this point, is this really what you want to do?
Are you ready for the inevitable day when you realize for some reason you never got all the shots?
Or worse, maybe the one hard drive the intern was using just died and now you have nothing?
I have personally seen this happen and it's not pretty.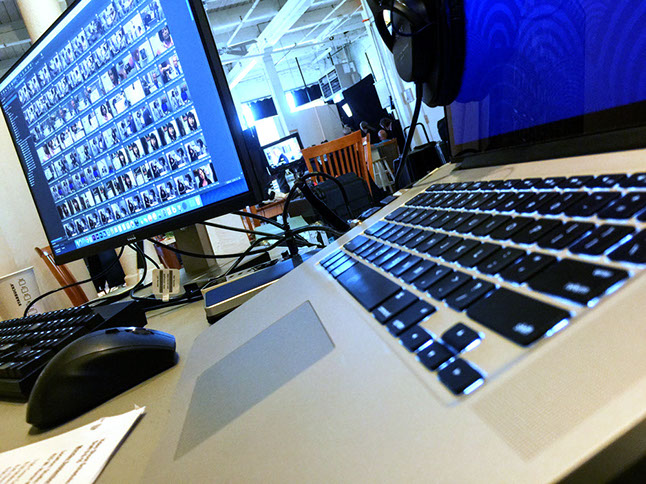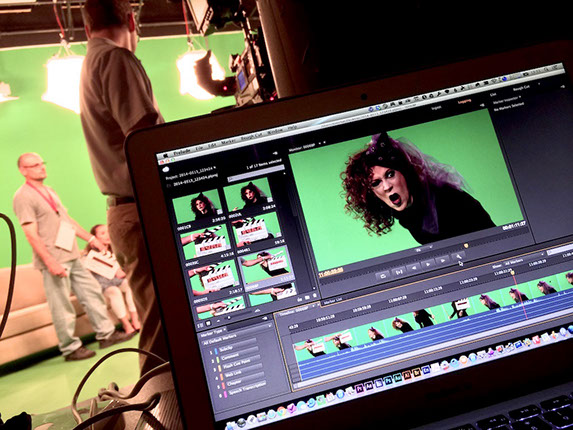 Maybe a better idea is to hire someone that not only copies over your precious data, but also organizes it, checks for any technical issues that can be fixed right then and there on the set, creates multiple VERIFIED copies to MULTIPLE DRIVES and does it all with lightning fast transfer speeds.
By the time the crew is finished striking the set you will already have drives in your hand that you can be confident have everything that you need, in duplicate.
BEYOND 4K EDITING
EXPERIENCED ON-SET
DIGITAL IMAGING TECHNICIAN
Need to edit on-site at your next big gig but don't want to roll the dice on a local editor? Are you going to be in a country where English is not the primary language, and your local editor will struggle to understand what you need?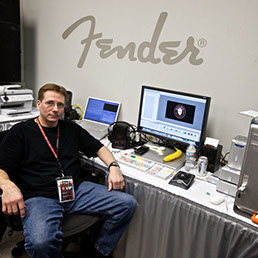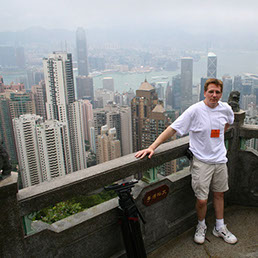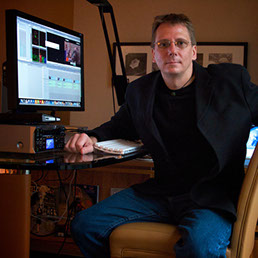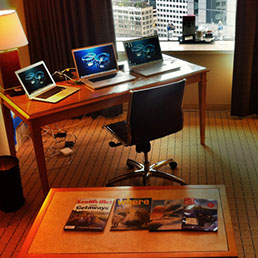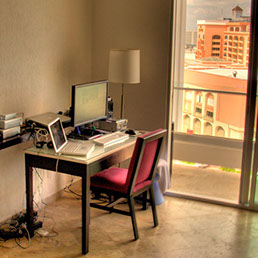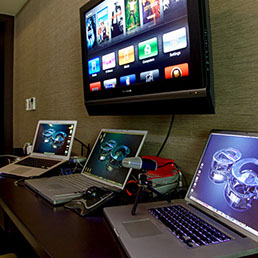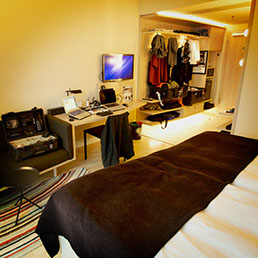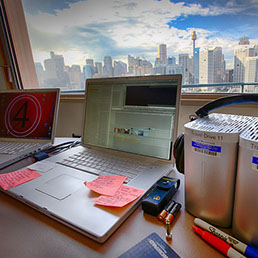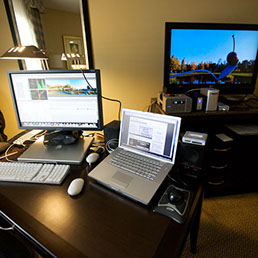 Are you working on multi-screen or large format arena size video but not sure who can handle the edit? Do you need someone to help guide you through the technical requirements as well as help conceptualize ideas that play well on a larger screen?
I have been doing Watchout/Large Format videos for more than five years and have the knowledge and experience to help make your next project a stress free success.
I have come up with efficient ways to get through even the largest projects in a way that allows more time for creative exploration of ideas while not blowing the deadline or budget.
Let me help take the pressure off getting the job done. Let me share my experience and expertise to make your large format job as easy as any other video you've done.
A good DIT does a lot more than just copy over your footage.
Need your footage cataloged as you go?
Need a LUT created right on set for a client approved look?
Need proxy files made on-set for later client viewing ?
A good DIT brings security, efficiency and peace of mind to any production.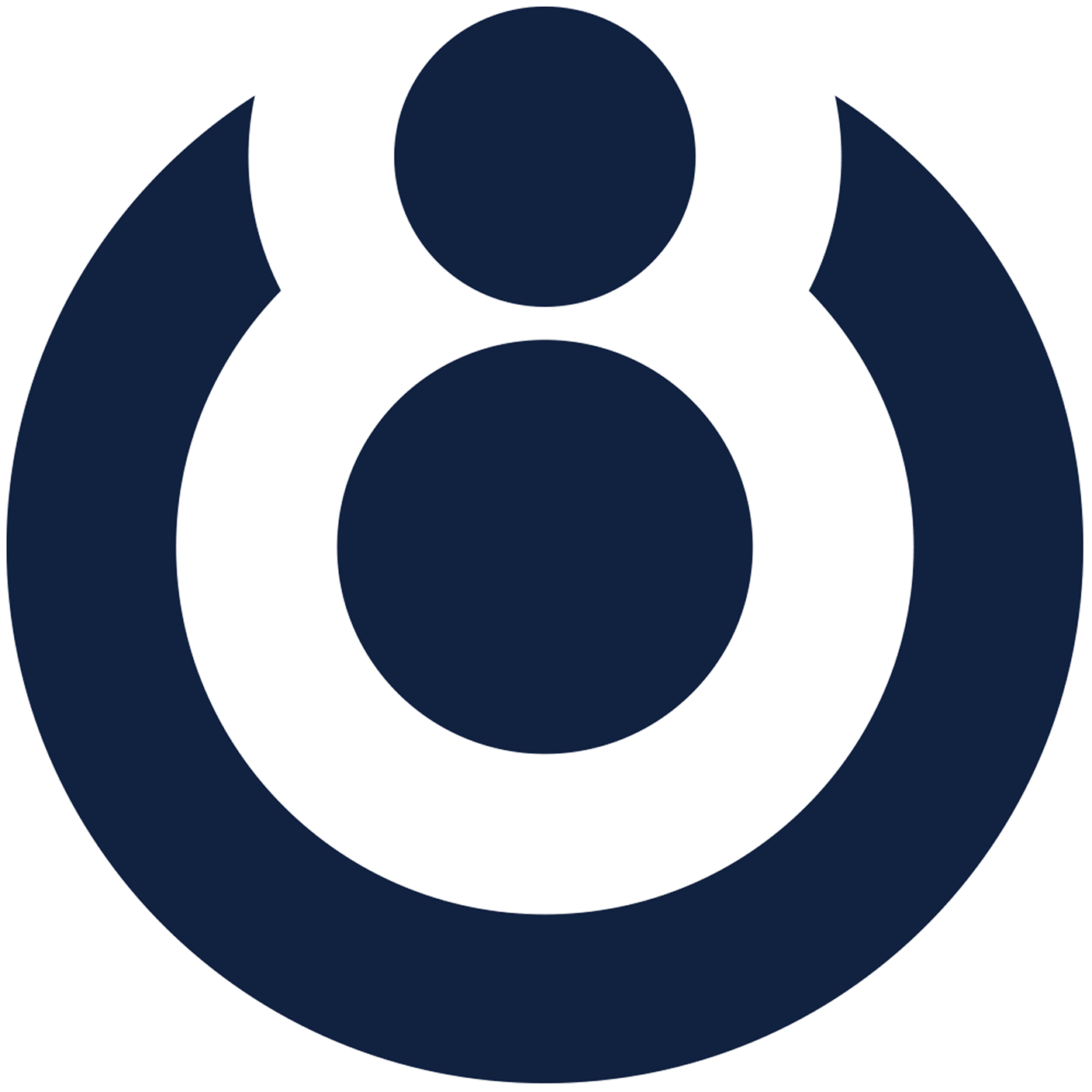 In my experience, the productions that really shine are the ones that took the time to plan out as much as possible up front. Not only does this help create a superior product, it ends up saving time and sometimes LOTS of money on fixing the mistakes that could have been avoided.
One of the keys to getting it right is getting the right people on your team as early as possible. From producers to photographers to editors, everyone brings their own skill set and own experiences to the table. Together they help to shape the entire project both creatively and technically. When you include seasoned professionals on your team, you end up with a tenfold increase in the number of problems that can be avoided.
Whether it is reverse engineering an idea you've seen and want to use in your project or figuring out the logistics of what's needed during a shoot to get the desired outcome, one thing I'm really good at seeing is the larger picture and zeroing in on ways to avoid potential problems. Maybe your questions are around workflow, cameras or the best way to capture the audio. Maybe your idea involves lots of green screen and you need advice on how best to create the final composite.
Whatever questions you are struggling with, whatever goals you have for your production, chances are I can help in ways that will surprise you.
PLAN EARLY AND GET IT RIGHT
How can I help make your next project a success?
Give me a call or fill out the form below and let's get the ball rolling.
Tom Tomchak